We are excited that you have chosen Children's Oasis Pediatrics for your child's medical care. When you bring your child in for their first visit they need to be accompanied by the biological parent or legal guardian. Your comfort and convenience are our priority, and we strive to make every visit to our office a positive experience. To help you get acquainted with our office and first visit procedures, we have included helpful information on this page.
Our Mission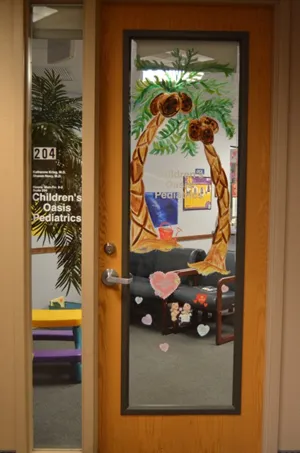 We believe strongly in the importance of preventative care and are interested in both your child's physical and emotional health. We love watching our patients grow up and enjoy hearing about their successes and accomplishments.
If you're preparing for your child's first visit, you can do a few things to help expedite the appointment. Please provide the following information when you arrive for your visit:
Insurance cards
Complete immunization records
Medical records from your previous pediatrician
The Initial Visit
Our compassionate pediatricians do whatever it takes to make every visit to our office a pleasant, relaxed experience. With all of the important information about our practice available on our website, you can feel confident that you and your child are well-prepared for your first appointment. We also invite you to review our staff page in order to get to know our doctors and staff. We look forward to meeting you.